Here at the Tipperary Rape Crisis Centre, we recently rebranded with the help of The Business Fairy Digital Marketing Agency. Due to their amazing help- they rebranded us part pro-bono- our site has been added to the Irish Content Marketing Awards Shortlist. We are delighted that The Business Fairy has been shortlisted for our awards for work on our website and social media campaigns. They are shortlisted in the following categories:
Best Content Marketing Award – Specialist

Most Effective Use of Illustration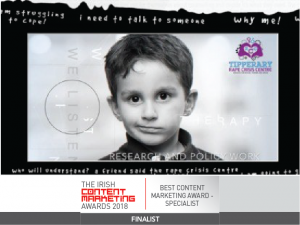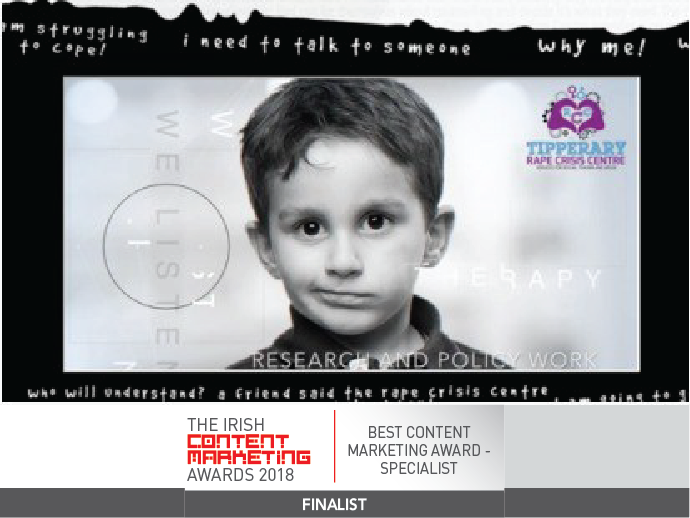 We are so happy that The Business Fairy Digital Marketing Agency's work on our rebrand has been shortlisted for the award. The Business Fairy founder and CEO, Aisling Hurley, stated that  'When TRCC came to us for help, the stories were harrowing and like all charities, the budget was tight. We brought it to the team and every single one of them agreed that TRCC is a fabulous charity.  Over several months, we undertook market research on behalf of the organisation and ran focus groups to understand what was required to help rebrand and relaunch the charity.' The Business Fairy created a new modern logo for the charity as well as our new interactive website that includes motion graphics, with the hope to encourage donations, volunteers and raise brand awareness as we at The Tipperary Rape Crisis Centre provide our services freely.
We can't thank this The Business Fairy enough, Tipperary Rape Crisis Centre's vision is a society where sexual violence is not tolerated.  The new branding and specialised content has really helped us get a clear message out there. The Business Fairy has made it easier for survivors to reach us, easier for people to donate and volunteer, and most importantly they've made it easier to start the conversation about rape and sexual trauma amongst the general public.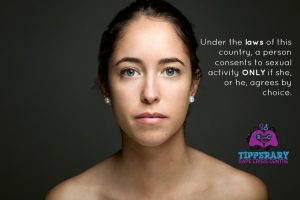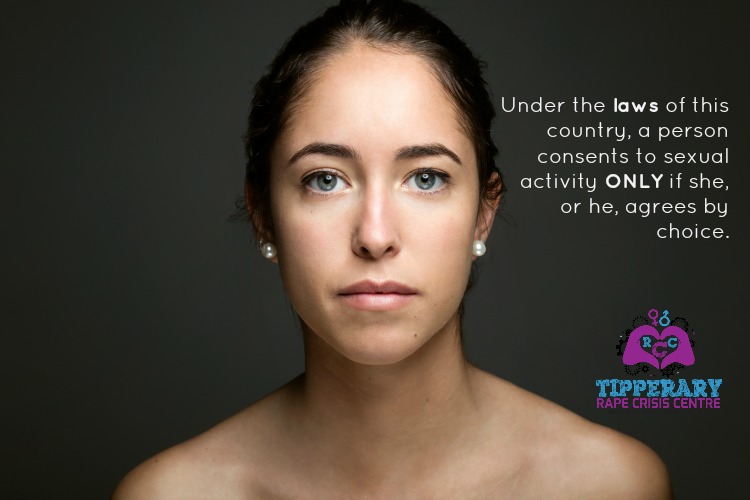 The Business Fairy was founded by Aisling Hurley and now has a client list that includes, government agencies, pharma companies, and international companies. You can visit their website here.
By modernising the brand The Business Fairy have made it contemporary, approachable and a mine of easy to access information for users. The Business Fairy has stiff competition at the ICMA 2018 with companies such as Bank of Ireland and Jobbio being shortlisted within the same categories. To Be in such company is an honor and we hope from being shortlisted it will give more awareness to Tipperary Rape Crisis Centre. You can check out The Business Fairy's blog about being shortlisted here. The winners will be revealed at the gala awards ceremony on Thursday, September 20th, at the Ballsbridge Hotel, Dublin.
The Content Marketing Awards is an exciting and national event. We are truly honoured to be that our rebrand has been shortlisted. We would like to raise awareness for this our charity that relies on donations and volunteers to enable them to  continue to help and support people who need them. You can easily donate via our own website https://trcc.ie/ or text RCC to 50300 to donate €2 via text- every euro counts.